REMINISCENT - Oaking home scent oil collection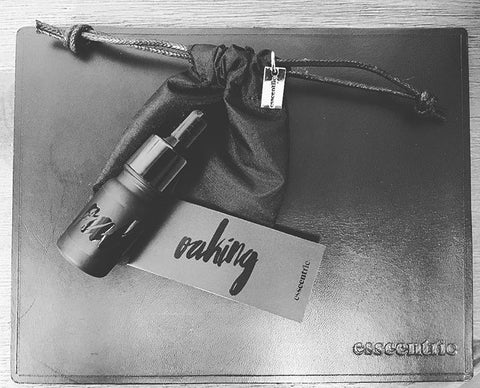 REMINISCENT - Home Scent Collection
OAKING - 7ml
Get intoxicated with the signature Esscentric scent. 
Inspired by the asking process of brewing wine, 27 essential oils are combined together in this bottle to brew this unique scent.
Get engulfed by the dark bittersweetness with a hint of cognac.  As the night prolongs, be drawn into the discernible fragrance of a mixture of musky sandalwood and vanilla.
Top Note: Cedarwood, Pine, Petitgrain, Mandarin, Bergamot, Grapefruit
Middle Note: Cognac, Ylang Ylang, Cardamom, Rosewood
Base Note: Sandalwood, Vetiver, Vanilla, Amber